Pioneer of Stringent Security Measures
As featured in Industry Era:
"Patra's Sean Kennedy Named Top 10 Best CISOs of 2021"
Sean Kennedy, CISO, Patra Corporation's capacity to understand end-to-end system architecture has been critical to the organization's success. With experience in the IT sector in insurance and finance spanning over 25 years, he can craft the vision and think strategically while still close enough to the technology to be hands-on with any system or equipment in the organization. He incorporates stringent security standards with creative solutions to keep the system agile and quickly adapt to unexpected challenges and new opportunities.
Launch From Original Source
Publisher: Industry Era
Date: December 11, 2021
According to the steadfast security leader, phishing and ransomware are the most significant threat to Patra by far. They receive more than 100k emails daily, and it only takes one to cause a potential enterprise-ending event. Patra conducts ongoing security awareness training and phishing exercises throughout the year. "Employee knowledge is key to combating this threat. Technology doesn't always catch the attacks that continue to get more sophisticated," he says. "We have also put a large number of remote systems with thousands of endpoints, visibility is crucial. Patra has deployed multiple layers of monitoring, access control, enterprise endpoint protection, end-to-end VPN connectivity, and patch management systems." Sean has also ensured to enhance the mobile device management systems.
Many users and devices across multiple networks and cloud systems are challenging for access control monitoring and management, onboarding and offboarding, and asset management. Patra has deployed various techniques to help meet this challenge, including single sign-on, ITSM, and asset management services.
But, Sean did make a few mistakes that have helped him enhance himself as a leader. He advises others never to assume networks, systems, and services are secured even though technology has been deployed and security processes are in place. There is so much inbound information and threat vectors that cross-functional teams are going to miss something. Proactive auditing of all networks, systems, and services is needed frequently and should be conducted by dedicated staff in a security operations center (SOC).
"Patra is launching their technology gateways (POP's) across the enterprise in Q1 2022. The gateways will allow their users to connect to Patra systems and client systems more efficiently and securely today."
As a technology-enabled service provider, the strategy at Patra is to focus on their core competencies and continually invest in their process executives around the world and how they engage with the clients to bring automation, innovation, and digitization into the client's workflows and tasks. The company's competitive advantage has always been the combination of the PatraOne technology platform that powers all their services partners combined with their people. "Every service we provide is built using our PatraOne platform and reinvest significant resources into our R&D so that our clients are always using the latest and best in AI, Automation, RPA, and other innovative strategies that help drive costs down and increase profitability."
Sharing an instance, Sean says one large client of Patra's with over $2 billion in revenue partnered to develop strategies that drive efficiency, lower costs and reduce errors. Patra processes nearly 80% of its certificates and continues developing, and implement new managed services. Patra's ability to tailor a solution to fit unique agency needs has allowed them to create new managed services based on the client's specific needs across twelve different services: Certificate Issuance, Policy Checking, Direct Bill Reconciliation, Claims Data Entry, Data Entry Special Projects, Indexing, Printing and Mailing Services, Select P&C Services, Employee Benefits Services, Loss Run Ordering, Returned Mail, and Quote Preparation. Because Patra's services are designed as tech-enabled services, they can bring efficiency to any retail agency, mga, wholesaler or carrier as they evolve their technology and people processes.
Patra's ability to remain agile with thousands of international employees is one of their key accomplishments. "Due to COVID-19, we had to re-architect how our global employees connected to Patra and client systems both securely and efficiently. We were able to pivot from a majority of "in facility" work to at-home environments in under two months," shares Sean. "We leveraged multiple technologies and cloud solutions to help us achieve the goal and maintain production and quality levels for our clients."
For the days to come, Patra is launching their technology gateways (POP's) across the enterprise in Q1 2022. The gateways will allow their users to connect to Patra systems and client systems more efficiently and securely today. "The gateways are positioned to allow for the best routing to our clients' infrastructures and give our security teams greater visibility into all traffic and activity on both the network and the systems," adds Sean. IE
About Patra
Patra is a leading provider of technology-enabled insurance outsourcing. Patra powers insurance processes by optimizing the application of people and technology, supporting insurance organizations as they sell, deliver, and manage policies and customers through our PatraOne platform. Patra's global team of over 6,000 process executives in geopolitically stable and democratic countries that protect data allows agencies, MGAs, wholesalers, and carriers to capture the Patra Advantage – profitable growth and organizational value.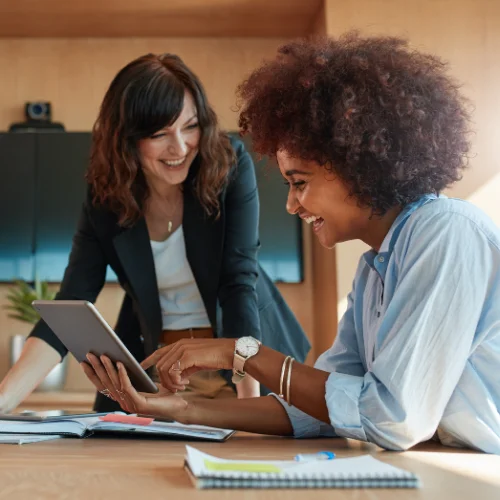 Contact Patra today!
Let's talk about what Patra's technology driven services can do for your business productivity and customer experience.