As Seen in Rough Notes | Sept 2022
As featured in Rough Notes:
"Leading The Way Forward"
For nearly two decades, Patra has been recognized as a leading tech-enabled insurance solutions provider — helping organizations scale and increase operational capacity with workflows designed to support all vertices within the policy and administrative lifecycle.
As a trusted partner for broker agencies, carriers, wholesalers, and MGA/ MGUs, Patra has grown exponentially from one location in El Dorado Hills, California, providing a single service of certificate processing, into a multinational organization with over 5,000 process executives providing end-to-end policy and administrative lifecycle service. Our ability to support any sized client has helped garner award-winning services supporting over 625 offices throughout the United States and Canada.
Launch From Original Source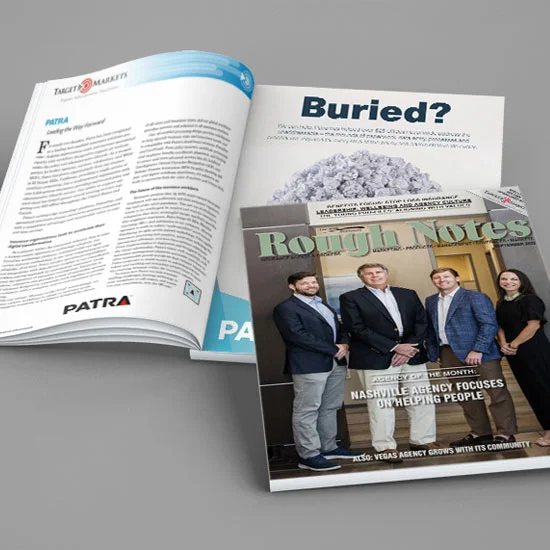 Publisher: Rough Notes
Date: September 15, 2022
Patra's cutting-edge technology platform, PatraOne, and specialized insurance process executives position customers with a competitive advantage and measurable value in cost- and time-savings.
Insurance organizations look to accelerate their digital transformation
As a pioneer within the insurance industry first to take a human-centric approach to technology adoption, our PatraOne technology platform, combined with our agile service delivery methodology is the most comprehensive and adaptable of its kind. Patra merges operational capabilities and integrations with data-driven insights in our consultative problem-solving approach by anticipating customers' needs across the spectrum of insurance touchpoints. PatraOne is modular, extensive and provides a suite of extensible services and solutions designed to cohesively work together to provide our customers with a complete, end-to-end insurance service offering.
With our unique "Human-in-the-Loop" methodology, we fine-tune various workflows to adapt to customer needs. Patra supports hundreds of workflows designed for clients of all sizes and insurance types, and our global workforce provides services and solutions to all insurance markets.
Our AI-enabled processing design provides intelligence to help identify business risks and behavioral trends and is compatible with Patra's cloud-based solutions, PatraPay and CertVault. From policy issuance, certificate processing, and employee benefits enrollment, placement, and binding to newer and more advanced services like AI (Artificial Intelligence), Optical Character Recognition (OCR), and Robotic Process Automation (RPA) for policy checking, bill pay, and digital certificate distribution, our solutions are built to maximize both the value of machine and human time.
The future of the insurance workforce
Research predicts that, by 2030, many current insurance employers will see millennials and their successors representing half the adult population. This new era of employees wants to be challenged, be inspired and work for innovative companies that drive meaningful change, and Patra provides this employee experience. Patra brings AI, RPA, Machine Learning (ML), and automation to our customers, allowing agencies to scale in today's "work-anywhere" environment. Employing an agile service delivery methodology, Patra applies insurance processing best practices, automation technology for operational efficiency, and first-class customer experience. From implementation to deployment and throughout the life of the client relationship, Patra's teams work seamlessly with insurance management platforms and enable customers to drive sustainable growth and elevate their customer experience. Patra continues to invest heavily in onboarding top-tier talent and building a technology infrastructure to meet the evolving demands within the insurance industry.
About Patra
Patra is a leading provider of technology-enabled insurance outsourcing. Patra powers insurance processes by optimizing the application of people and technology, supporting insurance organizations as they sell, deliver, and manage policies and customers through our PatraOne platform. Patra's global team of over 6,000 process executives in geopolitically stable and democratic countries that protect data allows agencies, MGAs, wholesalers, and carriers to capture the Patra Advantage – profitable growth and organizational value.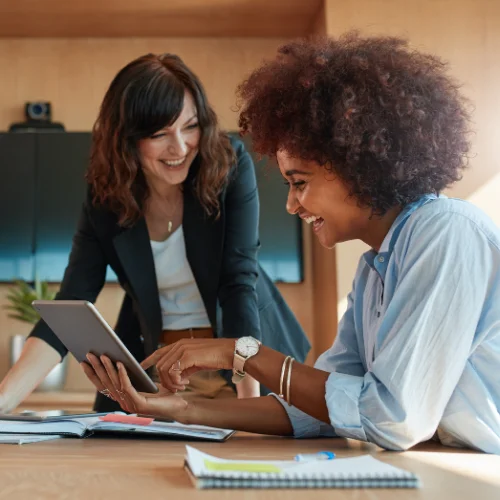 Contact Patra today!
Let's talk about what Patra's technology driven services can do for your business productivity and customer experience.