Flexible, scalable processing to support the EB Renewal Cycle.
We deliver a true, start-to-finish, solution for the entire renewal cycle, so you experience maximized efficiency and profitability throughout the year. Whether your ramping up for open enrollment season, in the thick of it, or wrapping up — it's likely your Employee Benefits teams are indundated with high volume insurance processing, limiting capacity to service your customers.
Patra eliminates the burden of peak volume processing experienced during pre-renewal, renewal, post-renewal, and ongoing management. From spreadsheeting to eligibility management, we've designed a service delivery model that seamlessly and securely integrates a team of EB processing experts to work as an extension of your team, processing critical Employee Benefits functions.
Pre-Renewal
Increase Capacity to focus on higher revenue generating tasks
For many insurance organizations, pre-renewal is the busiest period of the year: gearing up for renewals requires pulling a variety of data, peer reviewing data for accuracy, and putting together policy comparisons and quotes. And all of this must be done despite constant interruptions.
Keep the full complement of your staff focused on critical tasks by allowing Patra to take on taxing manual processes. We don't just push paper. Our staff are trained to analyze and interpret complex data and paperwork, such as proposals. You can trust us to take even the most challenging materials off your hands. On top of our experience, we have an internal QA team focused solely on ensuring that work is completed accurately and efficiently. As a result, turnaround times are significantly reduced—typically only 24 to 48 hours.
Renewal
Access the critical data you need, when you need it.
Patra can tame the fire hose of data your business is faced with, getting you the critical data and materials you need, when you need them. How we can help:
Data Entry & Software Management:
Patra has extensive experience with many of the most prominent HRIS solutions. We can enter data into the system, prepare employee portals for open enrollment, and also manage adds, changes, and applications.
Accuracy:
Our internal QA team is specifically trained to quickly identify inaccuracies and flag them for review. We not only take over data entry and management needs, but also the burden of peer review as well.
Scalability:
Your organization's needs change over time. The scale of your needs change as well. Patra is scalable: We can ramp in Q4 to help you tackle the most challenging times of the year, and then roll back as things slow down. You don't have to commit to a single level of service, year-round.
Turnaround:
We recognize the need for speedy response. We can have employee portals set up and ready for customer use in only 5 days.
Post-Renewal
Keep your agency management system (AMS) up to date.
We know you've likely not had the time to manage your AMS. We can ensure that it's updated to accurately reflect your client's plans, rates, and estimated number of enrolled lives.
Our management services ensure that your carriers pay your commissions accurately and in full—many agencies leave money on the table by not keeping accurate records.
We also offer billing reconciliation, comparing carrier invoices to reports from your employee navigator system to ensure the two are in agreement.
Audits are squarely in our wheelhouse. We can audit commissions, verify dependents, benefits administration, billing and eligibility audits—anything you don't have the time to check, let us handle it!
Ongoing Client Management
Simplify Client Management
Every month, you receive commissions statements from your carriers running hundreds of pages long. We can handle monthly commission postings, uploading or manually entering them into your agency management or commission system according to your deadlines.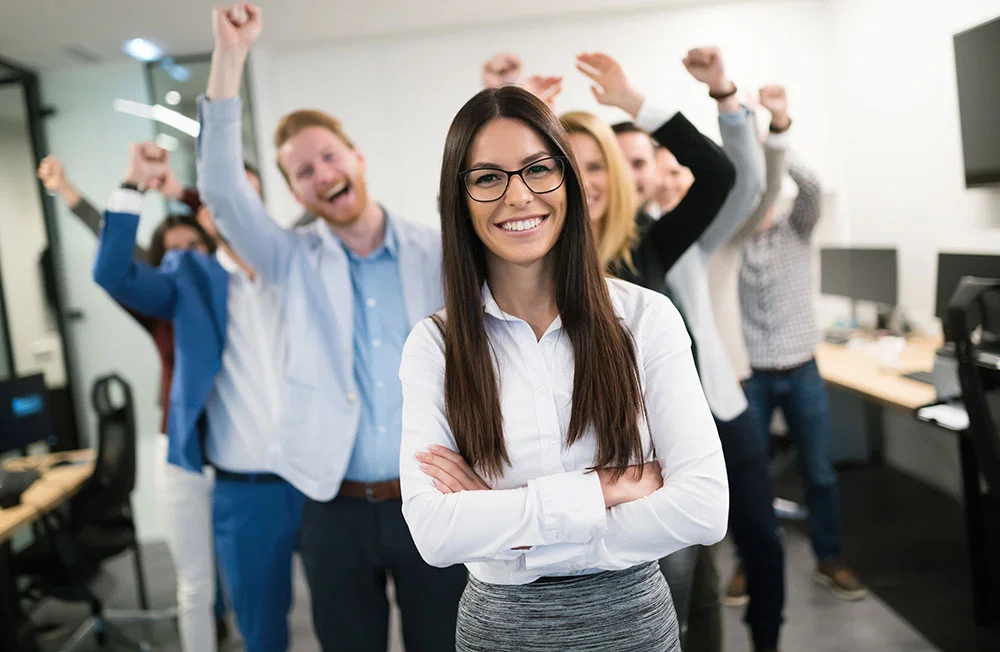 Patra is here to help
Patra is available to all markets and uses our collective experience to streamline your business models!