Good afternoon. My name is Henry Lisenzke, Senior Vice President, business development at Potra corp, My hope is that you'll find this webinar to be interesting and useful towards your business. Potra has been in the insurance services business for over fifteen years. We started out by producing certificates of insurance for many of our large broker and agency customers.
From that beginning, we have developed into an organization that provides over a hundred and fifty back office processes for our customers. We also provide contact center support with over two hundred licensed agents. We are able to provide this great service to our clients by leveraging both people and technology. We have over two hundred licensed agents serving our customers every day.
Our model has been from the beginning work at home. All of our agents are domestic working from their own homes on Patra issued equipment. In two thousand and twenty, we will handle over two million customer contacts across voice, chat, email, and white mail. Two hundred and twenty million in premium managed is what that current figure looks like for our clients, and we will write over fifty million in new personal lines business for our clients.
The Patrick Global Network is comprised of over thirty four hundred Patra team members globally.
As I'd mentioned, our our licensed insurance agent are located in forty two states in the US. Potra holds a corporate license in all fifty states.
Our six global processing centers are in the United States in India. Our technology development centers are also in the United States and India, and we also have a contact center in the Philippines providing non license support for many of our customers.
Here are some of our solutions.
Patra Direct is our business center that works with our clients on direct to consumer solutions.
By that, I mean that we provide end to end service from initial sales, service, and FNOL to many of our clients. That direct to consumer is done in our virtual call center environment with both licensed and non licensed agents.
Patron demand is our non customer facing services that we provide with our team in India.
As I'd mentioned before, there are over a hundred and fifty different services such as policy checking, clearance, cat mapping, and so on. That we provide for our clients on a daily basis.
Patra Select is our small account group. What we do there is we take small groups of business and manage that base for our clients with an end to end solution all the way from renewals, endorsements through customer service. Potra Cloud is our technology group that provides various types of support to our clients in terms of blockchain protected environments, advanced AI integrations, and so on. And then we also offer our Pacra document group, which is a full service, document, fulfillment, and printing facility located at our home office in El Dorado Hill California.
We'd like to say that you're in very good company. We're fifty fourth in the business insurance top one hundred. We are also very proud that we have been to two years in a row as one of the best workplaces in the insurance industry. And that award is given based upon the feedback that is received from our employees on an anonymous basis.
What's challenging your operational efficiency employee turnover, long wait times, the challenge of reaching their yearly and annually premium goals, the education of their agents and very often some time consuming non voice interactions.
I believe that first and foremost what sets Potra apart are two things. One is that we are an insurance services only company.
By that, I mean that we don't serve any other industries.
Number two, we have some very, very deep expertise within the portrait team.
Many many of our team members have worked on the carrier side or at other outsourcing companies have owned their own agencies and worked at brokerages. We have some very, very deep experience within the portrait team. Our insurance expertise allows our agents to address the challenges that many of our carrier partners who write commercial and personal lines insurance face every day, we are often an adjunct to your current operation, or if there is some type of testing that you may like to do or to test new technology, we're very often selected as a partner for those types of services. Our contact center and customer experienced group has, as I'd mentioned prior, over two hundred licensed agents that now hold over sixteen hundred non resident licenses.
We'll handle over two million customer contacts this year, and we'll write over fifty million in personal lines premium. What sets us apart is that being smaller than many of the competitors in this space, we're very flexible are very scalable. We're able to start with a smaller head count than many of our competitors.
Three to four agents is very common for us. To the launcher to start a pilot for many of our clients.
You'll see here that within the customer contact center environment, we provide a breath of services from just pure contact center support to FNOL. Very often, we are asked to provide some of the latest technological advances that are available within the contact center. We have those on our platform, our workflow capability, product expertise, and then policy owner service, I believe, is second to none. Our patra on demand is the team that I'd mentioned that is in our four centers in India.
What they are best at is providing workflow development service continuity with twenty four hour coverage. And the fact that we price those services without minimums, meaning that you only pay for the time that they are spent working on your business. As of, for instance, we will also do one hundred and thirty five thousand separate pieces of rating and quoting production in two thousand twenty alone. Very flexible and scalable model, and very important, our comprehensive E and O provided by POTra.
This slide will simply show some of the things that we provide that are most popular to our clients live voice calls, chat, submission, risk clearance, account set up. You you can see this list. It's it's quite comprehensive. What I like to tell potential clients is that if you have a process built around that Patrick can help you make it more efficient, Our implementation process is pretty straightforward.
Meaning that once we have decided to establish a partnership, we will assign an account manager and a project manager. Those folks will be responsible for working with your team to create the workflows, maximize the processes, establish the portrait team, and then ultimately write the job aids that will be needed for our team to manage your business. At that same time, we have started recruiting the members of your team will serve your business.
IT setup will be handled at that point in time system access, checked, and confirmed. And then all educational materials will be developed and approved by you, the client. We typically start with some relatively low volumes for the first one to two weeks. So that we can establish the relationship.
Everybody is comfortable working together. Work out any of the bugs, so on and so forth. Once we go live, obviously, Patra will start the billing. Our volume of work will increase until our staff is functioning at full capacity.
We also like to establish weekly client meetings so that we can keep your involvement at a maximum. We'd love the opportunity to learn more about your business and potentially establish a partnership. If there's anything that I can do for you, answer any questions, by all means, please do not hesitate. Reach out to me at four zero two two zero nine by four four five or h lazzinski at patricorp dot com.
Thanks very much for your time today. It really is appreciated.
Webinar: Solution Overview for Carriers
Carriers often face high employee turnover, difficulty reaching annual premium goals, and focus their time on time-consuming non voice tasks. In response to these concerns, and in order to stay competitive in today's insurance business environment, more and more Carriers are turning to business process outsourcing (BPO) as a solution.
Details of this webinar:
Henry Leszczynski, SVP Business Development
In this recorded session, we will dive into the following topics:
An overview of Patra's capabilities
Common challenges Carriers face
Patra's insurance expertise providing: omni-channel communication tools & back-office processes
Successful implementation process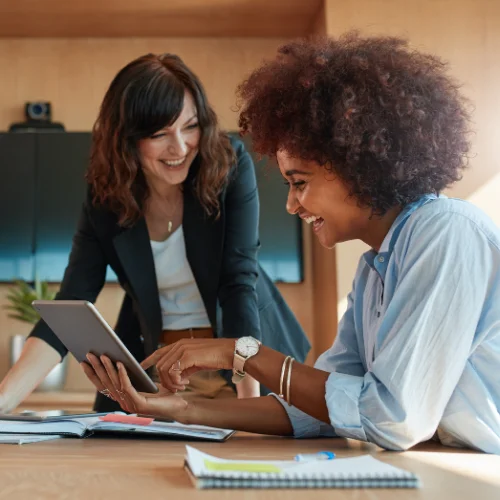 Contact Patra today!
Let's talk about what Patra's technology driven services can do for your business productivity and customer experience.