Patra recently launched a COVID-19 vaccination campaign
In collaboration with an Apollo hospital in Vizag, Patra recently launched a COVID-19 vaccination campaign providing vaccines to over 3,500 employees and family members. Under the leadership of Ms. Lakshmi Mukkavilli, Managing Director, the company initiated the four-day vaccination drive to further service the health and safety of its employees and its community.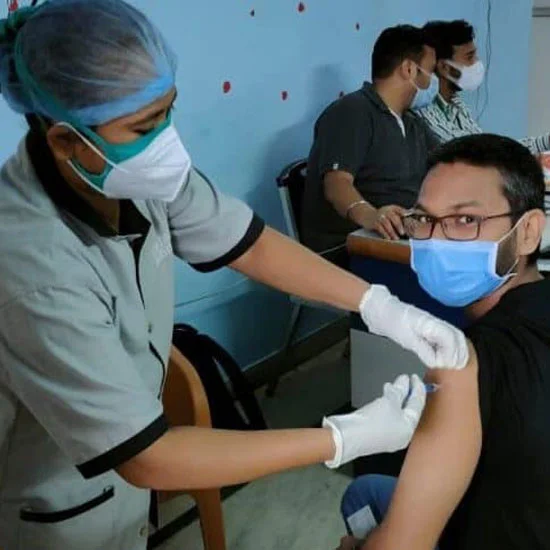 "As one of the first companies providing access to vaccine in Vizag, we have experienced large turnouts and many sharing relief of avoiding overwhelmed hospitals to access the vaccine," said Lakshmi Mukkavilli, Managing Director of Patra India. "Our employees are connected from across the globe and the heart of our organization. We are fully committed to supporting and providing relief for them, their families, and surrounding communities when needed most."
The vaccination drive occurred between June 4 and June 8 and was coordinated by Mr. Bhargav Bhamidipati, Sr. Facility Manager, and his team. The company also announced that employees would be reimbursed for the cost of the vaccine regardless of when they received their vaccination.
"It was never a question as to whether or not we would be supporting India during this difficult time; it was a matter of how. With our teams on the ground, we have been able to mobilize and aid in relief through hospital supply donations and using our offices as vaccine distribution centers," said Elizabeth McCormick, VP of Asia Pacific Insurance Operations.
Through its Corporate Social Responsibility drive, Patra also donated five lakhs rupees to King George Hospitals and Government Chest Hospital. These donations help purchase critical supplies, including PPE kits, oxygen flow meters, pulse oximeters, face shields, gloves, N95 masks & sanitizers, and additional fundraising efforts through its US workforce and clients.
About Patra
Patra is a leading provider of technology-enabled insurance outsourcing. Patra powers insurance processes by optimizing the application of people and technology, supporting insurance organizations as they sell, deliver, and manage policies and customers through our PatraOne platform. Patra's global team of over 6,000 process executives in geopolitically stable and democratic countries that protect data allows agencies, MGAs, wholesalers, and carriers to capture the Patra Advantage – profitable growth and organizational value.